VIZIUM discovers chain reactions in technical workshops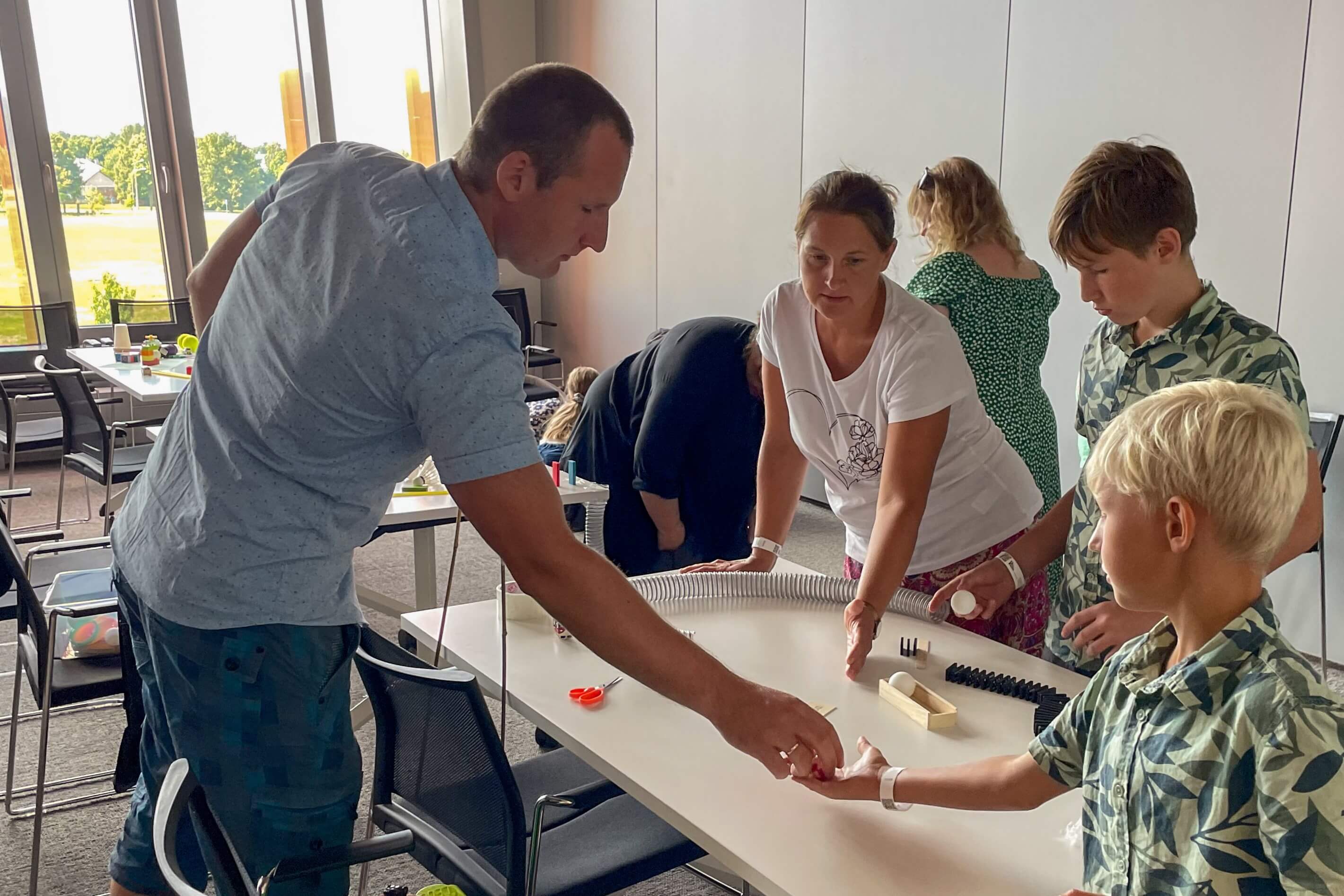 During the first two months since the opening of the Science Center VIZIUM, the technical workshops have become increasingly popular. The visitors can discover a wide range of processes and learn new things through fun activities. The first theme of the workshops offered was the "World of Water". However, until mid-September, visitors will be able to discover the principle of chain reactions and to create their own Rube Goldberg machine.
At the VIZIUM technical workshops, visitors will be able to challenge themselves and their intellects, as well as test their planning, cooperation, and creative skills whilst collectively creating a Rube Goldberg machine. A Rube Goldberg machine is a device that completes simple tasks in a complicated way through chain reactions. The visitors tend to complete this task responsibly and enthusiastically while also using unconventional solutions, such as a Rube Goldberg machines on chair towers, carpets, and tables.
This workshop perfectly shows how people change their thinking and approach when they are not provided with instructions or plans, making people think outside of the box. Even though each team has the same materials every finished product has been different and unique.
In the light of the heightened interest, the technical workshops will be available every day, providing a chance for everyone to participate.
Timetable of the technical workshop "Chain Reaction – Rube Goldberg Machine":
| | |
| --- | --- |
| Mon. – Sat. | Sun. |
| 1:00 p.m.; 3:00 p.m.; 5:00 p.m. | 1:00 p.m.; 3:00 p.m. |
Tickets for the technical workshops, exhibits, and science shows are available at the Science Centre VIZIUM ticket office. Further information is available by calling: 66776633, per e-mail info@vizium.lv, on social media (@viziumventspils), and also on our website www.vizium.lv.
The activity is implemented within the framework of the project "Establishment of an Innovation Centre in Ventspils" as part of the activity "Innovation Centres" under the programme "Research and Education" of the EEA and Norway Grants 2014 – 2021