Science shows (20 min) Mon.-Sun. 12:00; 14:00; 16:00
Creative workshops (60 min), topic: "Chain reaction - Rube Goldberg machine" Mon. - Sat. 13:00; 15:00; 17:00; Sun 13:00; 15:00
Science shows (20 min) Mon.-Sun. 12:00; 14:00; 16:00
Creative workshops (60 min), topic: "Chain reaction - Rube Goldberg machine" Mon. - Sat. 13:00; 15:00; 17:00; Sun 13:00; 15:00
About VIZIUM
A place where technologies teach, inspire, and spark joy!
Read more.
Working hours
Mon. - Sat. 10-19
Sun. 10-17
Rūpniecības Street 2, Ventspils, LV-3601
Tickets
Adult 15,00 EUR;
Student 5,00 EUR;
Pre-schoolers (3-6 years)
Read more.
Contact us
Telephone: +371 66776633
Reservations: +371 66776644
E-mail: info@vizium.lv
News
Learn what's new in VIZIUM
Gallery
View photos from science center VIZIUM
Science center VIZIUM
More than 80 interactive exhibits, science shows, laboratories, conference halls, classrooms and technically creative workshops that will be available to visitors to acquaint them with technologies, physics, chemistry, and other natural sciences.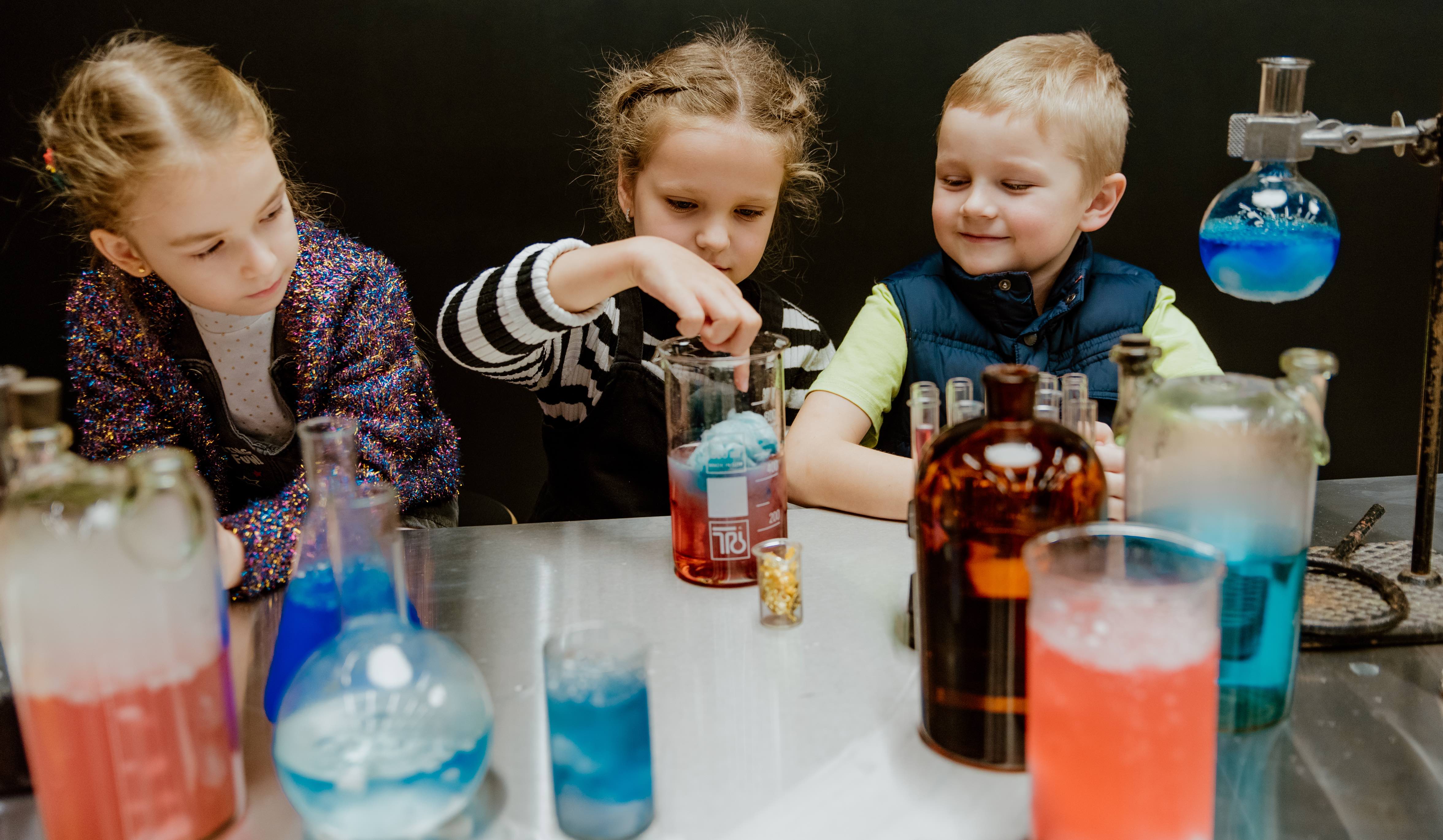 Contact us
Feel free to ask your questions
Your message has been sent, thank you!