About VIZIUM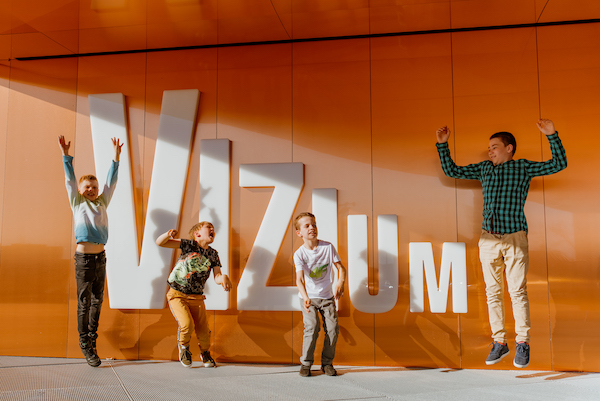 The task of Ventspils Science Centre VIZIUM is to educate children and youth about STEM – science, technology, engineering and mathematics – using exhibitions, creative workshops and science shows.
VIZIUM is like a future city, where more than 80 interactive and educational exhibits, including creative workshops and science shows, offer to learn science and find out about such topics as physics and mathematics, modern technology and programming, healthy lifestyle, human and self-exploration, geography etc.
At VIZIUM, everyone can step into the shoes of a football player, shooter and snowboarder, experience the force of earthquake, escape from a virtual maze, try on virtual traditional costumes, go on a roller coaster ride, draw in the virtual reality and a lot more! VIZIUM also offers visiting technical creative workshops and science shows which will provide added value to the visit of the Science Centre.
Whereas visitors of pre-school age have a chance to play at the Little Explorers Gallery, where everyone can do shopping at a grocery store and refuel using own game bank card, as well as to become little constructors and play with water attraction!
VIZIUM is a place for interesting and meaningful spending of time with family, and also a destination rich of adventures for school children tours!
The Science Centre VIZIUM also offers modern conference halls, a cafe, and also each visitor is welcome to climb the 30-metre high observation platform and enjoy the great view over Ventspils free of charge!
The mission of the Science Centre is to invite and motivate everyone to be interested in, explore and gain knowledge in STEM field, replenishing the formal education with exciting and interactive world exploring experience.